Appointments
718.250.8520
Location
Maynard Building, 9th Floor
Languages
English and Spanish. Free Interpreter services are available for many other languages.
Insurance
Most major insurance plans are accepted.
Otolaryngology (ENT) is a medical specialty focusing on disorders in the ear, nose and throat. Our ENT specialists provide care for a wide range of disorders related to the sinuses, including sinusitis, as well as hearing, balance, smell, taste, voice, speech and language.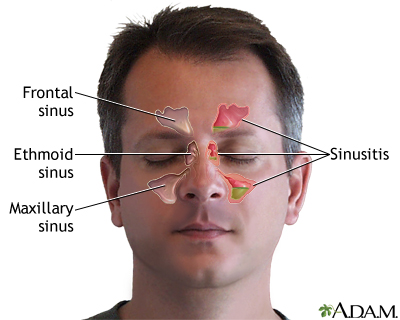 Pediatric and Adult Otolaryngology (ENT)
Head and Neck Infections, Cysts, Lesions, Masses
Nasal Obstruction
Throat and Ear Infections
Tonsillectomy & Adenoidectomy
Foreign Body Removal
Trachetotomy
Parotid Surgery
From the common to the complex—medical and surgical treatment of the ears, nose, throat, head and neck.
Nose and Sinus (Rhinology)
• Allergies
• Disorders of Taste and Smell
• Nasal Obstruction (including polyps)
• Sinusitis and Other Respiratory Infections
• Sleep Apnea
• Snoring Problems
• Tumors of the Nasal Cavity and Sinuses
Hearing and Balance (Otology)
• Acoustic Neuromas
• Cochlear Implants
• Conductive and Sensorineural Hearing Loss
• Ear Infections
• Glomus Tumors, Cholesteatomas and Other Tumors of the Ear and Brain
• Meniere's Disease
• Otosclerosis
• Tinnitus
• Vertigo
Vocal Apparatus (Laryngology)
• Cysts
• Hoarseness
• Laryngeal Cancer
• Papillomas
• Spasmodic Dysphonia
• Throat Infections
• Vocal Fold Nodules
Head and Neck Surgery
• Foreign Body Removal
• Infections, Cysts, Lesions and Masses
• Nasal Tumors
• Parotid Tumors and Disorders
• Thyroid Tumors and Disorders
• Tracheotomy
• Tumors of the Mouth and Throat
• Tumors of the Larynx
Cosmetic and Reconstructive Surgery
• Botox™ Injections
• Facial Fillers (RestylaneTM, JuvedermTM)
• Mole Removal
• Repair of Torn Earring Holes
• Scar Revision
• Chin Liposuction
• Eyelid Surgery (cosmetic & eyelid malpositions)
• Facelift and Forehead Lift
• Facial Implants
• Facial Trauma (fracture repair, laceration repair)
• Keloid Treatment
• Nasal Reconstruction
• Protruding Ears (ear pinning)
• Skin Cancer Reconstruction
Pediatric Otolaryngology
• Adenoid and Tonsil Surgery
• Congenital Hearing Loss and Deafness
• Cosmetic Surgery for Protruding Ears, Facial Deformities and Facial Trauma
• Ear Infections
• Neck Masses
• Sinusitis
• Throat Infections