Colonoscopy and Cancer Prevention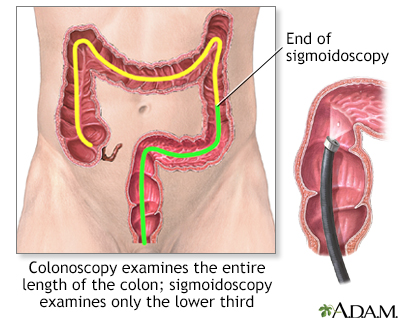 The Brooklyn Hospital Center participates in the NYS Department of Health Navigator Program Network, designed to save lives by making cancer screening an easier process. To learn about your colonoscopy screening options, please contact Ed Montejo [1] at edm9030@nyp.org [2] or call 718.250.8411.
World-class physicians. Cutting edge tools.
The Brooklyn Hospital Center is at the forefront of new technologies in colonoscopy [4] and endoscopy [4]. We have highly advanced endoscopes, which make procedures faster and more effective while greatly minimizing discomfort. We are the first hospital in New York City equipped with the THIRD EYE Retroscope, which gives physicians an advanced retrograde view of the colon, illuminating blind spots and improving polyp detection during colonoscopy. We are also one of the first facilities in New York State to use the EVIS EXERA III endoscopy system, which uses next-generation Narrow Band imaging for enhanced observation of mucosal tissue. This technology has dual-focus capabilities that allow physicians to switch the depth of field from normal focus to near focus for more detailed observation of suspected lesions. Enhancements provided by the THIRD EYE Retroscope and the EVIS EXERA III system help detect colorectal cancer and other GI diseases at their earliest stages.
---
The Facts:
5% of men and women born today will be diagnosed with cancer of the colon and rectum at some time during their lifetime. Nationally, more than 140,000 cases of colorectal cancer

[5]

are detected each year.

Incidendence and Mortality from colon cancer is highest among black men and women

Survival rates from colon cancer increase when the illness is detected early.
Most people should get their first colonoscopy [6]at age 50. If you're under 50, check with your doctor to see if you fall into a high-risk category and require screening sooner. High risk individuals have a personal or family history of colon cancer and/or certain genetic disorders.
If you're at normal risk for colon cancer and have not developed symptoms, your next colonoscopy [6]after 50 should be 5-10 years later.
Colonoscopy Tests are Performed for many reasons
Abdominal pain, changes in bowel movements, or weight loss
Abnormal changes (such as polyps

[7]

) found on sigmoidoscopy

[8]

or x-ray tests (CT scan

[9]

or barium enema)
Anemia

[10]

due to low iron (usually when no other cause has been found)
Blood in the stool

[11]

, or black, tarry stools
Follow-up of a past finding, such as polyps or colon cancer

[5]

Inflammatory bowel disease (ulcerative colitis and Crohn's disease)
---
The following procedures are performed by our Division of Gastroenterology [3]:
Upper Endoscopy [13] [13]– helps diagnose cause of abdominal pain, cause of upper GI bleed and saves lives by enabling control of bleeding, also allows for removal of foreign body impacted in the esophagus
Colonoscopy [6]– aids in colon cancer screening, enables removal of pre-cancer and early cancer lesions in the colon, helps diagnose and control bleeding in cases of lower GI bleed, and aids in the diagnosis of causes of diarrhea such as infection, inflammatory bowel disease and microscopic colitis
Endoscopic Ultrasound – special endoscopic imaging which helps in closely visualizing abdominal organs such as pancreas, bile duct and surrounding structures
Endoscopic Retrograde Cholangiopancreatography (ERCP) – aids in the diagnosis of bile duct disease, saves lives by allowing drainage of infection in patients with ascending cholangitis (infection of the bile duct), and improves quality of life by relieving jaundice and itching in patients with bile duct obstruction from advanced pancreatic cancer
Esophageal Manometry – helps diagnose and treat motility disorders of esophagus
Capsule Endoscopy – helps diagnose small bowel disease such as blood vessel malformation, colitis and ulcerations
Colonic Stent – prevents obstruction in cases of advanced colon cancer
Esophageal Stent and Dilation – improves difficulty in swallowing in patients with strictures and advanced esophageal cancer
ShareThis
[4]