Surgery
The Brooklyn Hospital Center possesses one of the finest surgical departments in the New York area. Our expert team of surgeons, physician assistants, nurses and support staff performs more than 10,000 procedures annually and have extensive experience conducting some of the most advanced surgical interventions in the country.
Specialties
ShareThis
Cardiothoracic
The Division of Cardiothoracic Surgery performs invasive and minimally invasive surgeries for patients with heart conditions that cannot be corrected by medication or lifestyle changes.
Our surgeons perform a wide array of cardiac surgeries such as pacemaker and defibrillator implants to normalize heartbeat.


Find a Cardiothoracic Surgeon [14]
Appointments
718.250.6948
Location
Maynard Building, 8th Floor
Languages
English. Free interpreter services are available for many different langauges.
Insurance
Most major insurance plans [17] are accepted.
ShareThis
Head and Neck Surgery
The Division of Head and Neck Surgery manages the diagnosis and surgical treatment of benign and malignant tumors [18] of the head and neck including salivary glands, thyroid and parathyroid, tongue, lips and oral cavity, throat (larynx and pharynx), sinuses and skin.
Our emphasis is upon optimizing the chances for patient cure while preserving function to the greatest degree possible.
Appointments
718.250.6920
Location
Maynard Building, 8th Floor
Languages
English and Spanish. Free interpreter services are available for many other languages.
Insurance
Most major insurance plans [17] are accepted.
ShareThis
Neurosurgery
The twenty-first century solution to back pain.
Even if you've already had surgery with poor or mixed results, you may benefit from a minimally invasive back procedure such as XLIF or AxiaLIF, the safest and least disruptive methods available for disc removal, implant insertion and lumbar fusion.
What does minimally invasive back care mean to you?
Dramatically Shorter Operating Room and Recovery Time – Minimally invasive techniques usually require very short hospital stays, compared to several days of immobility and hospitalization following conventional surgery. Full recovery takes six weeks or less, but many patients report returning to work and other activities just a few days after surgery.
Reduced Post-Operative Discomfort – Our patients experience reduced pain, often requiring little more than a prescription for oral pain killers.
Virtually No Scarring – Unlike conventional surgery, which requires a large incision on the front or back of the body, XLIF and AxiaLIF procedures generally require only small incisions on the side of the body. The result: little or no permanent scarring.
A Care Plan Tailored for You
The first question to ask is not what kind of back surgery you need but whether you need surgery at all. We'll provide you with a thorough physical assessment to see if your condition can be treated with lifestyle changes, medical pain management, physical therapy or another non-surgical intervention.
If surgery is indicated, our team will offer you the most minimally invasive solution possible, which may result in far shorter recovery time with much less post-operative discomfort than conventional surgery.
Comprehensive Care
The Center for Back Pain offers preventive care, rehabilitation, medical care, conventional surgery and minimally invasive procedures for multiple conditions.
Spine
Brain
Brain Tumors
Chiari Malformation
Craniosynostosis
Hydrocephalus
Peripheral Nervous System
Carpal Tunnel
Nerve Entrapment
Occipital Neuralgia
Dr. Anders Cohen
Director of the Center for Back Pain
In 2006, The Brooklyn Hospital Center's Chief Neurosurgeon, Dr. Anders Cohen, became the first
surgeon in New York City to perform the minimally invasive XLIF and AxiaLIF procedures. Years later,
Dr. Cohen and the Center for Back Pain remain regional leaders in spine care, performing numerous minimally invasive procedures including Zero Profile Cervical Fusion (plateless cervical stabilization) and dynamic rod stabilization.

Download the
Neurosurgery Brochure! [31]
Appointments
CALL 855.4BH.BACK
(855.424.2225)
Location
Maynard Building, Suite 4E
Languages
English and Spanish. Free interpreter services are available for many other languages.
Insurance
Most major insurance plans [17] are accepted.
ShareThis
Ophthalmology
The Ophthalmology Department offers comprehensive clinical, diagnostic and consultative services for the management and treatment of ocular disease.
Our ophthalmologists and technicians can help you develop a treatment plan for a wide variety of conditions. Services include ophthalmologic evaluations and screenings, and management of common ocular conditions such as diabetic retinopathy, glaucoma, macular degeneration, cataract and uveitis.
We also provide specialty care such as newborn evaluations, modern cataract surgery, eyelid surgery, plastic surgery and retinal laser surgery.
Appointments
718.250.6937
Location
Maynard Building, 4th Floor
Languages
English and Spanish. Free interpreter services are available for many other languages.
Insurance
Most major insurance plans [17] are accepted.
ShareThis
Oral and Maxillofacial Surgery
The Brooklyn Hospital Center is an acknowledged regional leader in oral and maxillofacial surgery. Using state-of-the-art technology, we provide a wide variety of services such as wisdom tooth removal, bone grafting, implants and cleft lip and palate surgery. We are adept at treating patients with facial traumas such as jaw fractures, mid-face and orbital fx's, and facial lacerations.
In addition to excellence in clincial services, we are also dedicated to educating the next generation of oral and maxillofacial surgeons through our residency programs, all of which are fully accredited by the American Dental Association's Committee on Dental Residency accreditation.
For more information about our dentisry and oral surgery programs and residencies, please visit http://www.dds2dds.com [32].

Appointments
718.250.8963
Location
Dispensery, 1st Floor
Languages
English. Free Interpretation services are available for many different languages.
Insurance
Most major insurance plans [17] are accepted.
ShareThis
Orthopaedics
The Division of Orthopaedic Surgery treats patients with debilitating musculoskeletal disorders, such as sports- or strain-related injuries of the foot [34], knee [35], shoulder [36], hip [37], hand or other joints. We also treat bone fractures [38], trauma, joint [39]diseases and injuries, and spinal injuries [40].

Orthopaedic surgeons at The Brooklyn Hospital Center combine surgical expertise with pioneering clinical and basic research in areas such as stimulation of bone and tissue repair and total joint reconstruction.
Advanced Care for diseases and conditions of the bones, joints, muscles, tendons, ligaments and cartilage.
• Arthritis
[41]• Back [42]/Spine Problems
[43]• Bunions [44], Ingrown Toenails [45], Nail Fungus
[46]• Bursitis
[47]• Deformities
• Flat Feet [48], High Arches [49], Disorders of the Achilles Tendon
[50]• OCD Lesions
• Strains [51], Sprains [52] and Fractures
[53]• Tendonitis
Multiple operative and non-operative treatment options.
• Advanced Reconstructive Surgery of the Foot, Ankle [54], Knee and Shoulder
• Cartilage and Tendon Repair
• Inpatient and Outpatient Rehabilitation
• Minimally Invasive Arthroscopic Surgery of the Shoulder, Elbow, Wrist,
Knee and Ankle
• Pain Management
• Pediatric and Geriatric care
• Total Joint Replacement of the Hip and Knee
• Trauma Surgery
Back on track.
Are you suffering from a sports injury? The Brooklyn Hospital Center has Board Certified orthopaedic surgeons with advanced fellowship training in Sports Medicine.
• Shoulder
- Labral Tears
- Rotator Cuff Injury
• Knee
- Meniscus Tears
- Torn ACL and Other Ligament Tears
• Foot and Ankle
- Achilles Tendonitis and Tears
- Peroneal Tendon Injury (acute and chronic)
- Stress Fractures
Back on your feet.
Did you know one of Brooklyn's leading experts in foot and ankle surgery sees patients right here at The Brooklyn Hospital Center? Our fellowship-trained specialist offers arthroscopic and minimally invasive treatments as well as advanced reconstructive foot and ankle surgery.
Back to business.
Modern orthopaedic care can help you get back to your normal routine faster than ever.
With on-site digital X-ray and fast access to rheumatologists, podiatrists, pain and rehabilitation specialists, we provide you with the care you need, when and where you need it.
The treatment you need—no more, no less.
Many people with upper and lower limb injuries assume their only hope for recovery is surgery. While surgical procedures are required in some cases, many times more conservative options—such as
medication, physical therapy, or minimally invasive procedures—are all that are needed.
Our orthopaedic specialists will work with you to find the right treatment. If surgery is required, they'll be with you every step of the way, from consultation and diagnosis to outpatient rehabilitation.
Quality care is collaborative care.
Any orthopaedic specialist will tell you that motionb requires collaboration. There are 206 bones and 640 muscles in the human body, but they need the support of our ligaments, tendons and cartilage for optimal function. Even the smallest action—such as lifting a fork or taking a step down the street—requires precise synchronization among most or all of these elements. Your orthopaedic care should be just
as coordinated.
Our fellowship-trained orthopaedic surgeons collaborate with on-site physiatrists (doctors specializing in rehabilitation), physiotherapists, pain specialists, rheumatologists, podiatrists and your referring physician to make sure you receive the highest quality care—before, during and after any procedure you may require.
Appointments
718.250.7700
Location
Maynard Building, 8th Floor
Languages
English and Spanish. Free interpreter services are available for many different languages.
Insurance
Most major insurance plans [17] are accepted.
ShareThis
Otolaryngology (Ears, Nose & Throat)
Otolaryngology (ENT) is a medical specialty focusing on disorders in the ear, nose and throat. Our ENT specialists provide care for a wide range of disorders related to the sinuses [56], including sinusitis [56], as well as hearing, balance [57], smell, taste, voice, speech and language.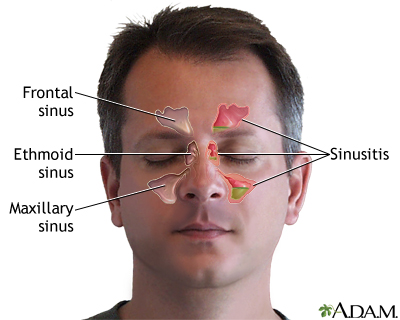 Pediatric and Adult Otolaryngology (ENT)
Head and Neck Infections, Cysts, Lesions, Masses
Allergy
Nasal Obstruction
Hearing Loss
Vertigo
Throat and Ear Infections
Tonsillectomy & Adenoidectomy
Sinus Disease
Foreign Body Removal
Trachetotomy
Parotid Surgery
From the common to the complex—medical and surgical treatment of the ears, nose, throat, head and neck.
Nose and Sinus (Rhinology)
• Allergies
• Disorders of Taste and Smell
• Nasal Obstruction (including polyps)
• Sinusitis and Other Respiratory Infections
• Sleep Apnea [64]
• Snoring Problems
• Tumors of the Nasal Cavity and Sinuses
Hearing and Balance (Otology)
• Acoustic Neuromas
• Cochlear Implants
• Conductive and Sensorineural Hearing Loss
• Ear Infections
• Glomus Tumors, Cholesteatomas and Other Tumors of the Ear and Brain
• Meniere's Disease
• Otosclerosis
• Tinnitus
• Vertigo
Vocal Apparatus (Laryngology)
• Cysts
• Hoarseness
• Laryngeal Cancer
• Papillomas
• Spasmodic Dysphonia
• Throat Infections
• Vocal Fold Nodules
Head and Neck Surgery
• Foreign Body Removal
• Infections, Cysts, Lesions and Masses
• Nasal Tumors
• Parotid Tumors and Disorders
• Thyroid Tumors and Disorders
• Tracheotomy
• Tumors of the Mouth and Throat
• Tumors of the Larynx
Cosmetic and Reconstructive Surgery
• Botox™ Injections
• Facial Fillers (RestylaneTM, JuvedermTM)
• Mole Removal
• Repair of Torn Earring Holes
• Scar Revision
• Chin Liposuction
• Eyelid Surgery (cosmetic & eyelid malpositions)
• Facelift and Forehead Lift
• Facial Implants
• Facial Trauma (fracture repair, laceration repair)
• Keloid Treatment
• Nasal Reconstruction
• Protruding Ears (ear pinning)
• Skin Cancer Reconstruction
Pediatric Otolaryngology
• Adenoid and Tonsil Surgery
• Congenital Hearing Loss and Deafness
• Cosmetic Surgery for Protruding Ears, Facial Deformities and Facial Trauma
• Ear Infections
• Neck Masses
• Sinusitis
• Throat Infections
Download the ENT Brochure! [67]

Appointments
718.250.8520
Location
Maynard Building, 9th Floor
Languages
English and Spanish. Free Interpreter services are available for many other languages.
Insurance
Most major insurance plans [17] are accepted.
ShareThis
Pediatric Surgery
The physicians in Pediatric Surgery are specially trained in the surgical care of infants and children. We provide consultation and comprehensive treatment of operative and non-operative pediatric surgical problems. This includes common problems such as hernias [68], hydroceles [69], appendicitis [70], pyloric stenosis, intussuception, gastroesophageal reflux [71], "lumps and bumps," and soft tissue infections. Uncommon problems include congenital anomalies and tumors of the head, neck, chest, abdomen and pelvis.
We perform a broad range of general surgical interventions including minor office procedures and inpatient procedures. We treat newborns, infants, toddlers, children and young adults.
Meet the Pediatric Surgery Team. [72]
Appointments
Maynard Building, Suite 8E
718.250.8677

Doctors Private Offices
718.250.6915
Operating Hours
Wednesdays at 1 pm
Location
Maynard Building, Suite 8E
Maynard Building, Doctors' Private Offices
Languages
English. Free interpreter services are available for many different languages.
Insurance
Most major insurance plans [17] are accepted.
ShareThis
Plastic Surgery
Pediatric and Adult Facial Plastic Surgery
When do you need a facial plastic surgeon?
The reasons for facial plastic surgery are varied. Some patients suffer from birth disfigurements such as birthmarks, cleft palates and congenital facial deformities. Others are victims of accidents, burns, diseases and the treatment required for such diseases. Still others want to change signs of premature aging or the shape of a facial feature that has bothered them for years.
Treatments to Help You Look and Feel Your Best
Facial Reconstruction—Surgery to repair or reconstruct facial features. This includes scar revision, removal of lesions and moles, repair of torn earring holes, fracture repair, laceration repair, craniofacial deformities, facial reanimation and other cancer reconstruction. Recovery time varies with procedure.
BotoxTM Cosmetic—BotoxTM injections decrease wrinkles made by facial expressions and restore facial symmetry. No recovery time.
Facial Fillers (JuvedermTM, RestylaneTM) and Autologous Fat Transfer—Injections to fill in areas of the face, including wrinkling. No recovery time.
Nasal Reconstruction (rhinoplasty )—Surgery of the nose where cartilage and bone are reshaped and reconstructed; excess bone or cartilage may be removed. Recovery time is approximately one week.
Eyelid Surgery (blepharoplasty )—Surgery of the eyelids where fat and excess skin, bags, pouches and wrinkles in the eye area are removed. Recovery time is approximately one week.
Facelift (rhytidectomy )—Excess skin is removed and muscles are tightened. Recovery time is approximately two weeks.
Forehead Lift (browplasty )—Surgery to minimize forehead lines and wrinkles and elevate brows to reduce lid drooping. Recovery time is about ten days.
Chin Liposuction (submental lipectomy)—Surgery beneath the chin to eliminate "double" chin; excess fat is removed. Recovery time is about one week.
Chin Implant (genioplasty/mentoplasty )—Surgery of the chin where a receding chin is augmented with bone or an implant, or a too prominent chin is reduced. Recovery time is about one week.
Ear Pinning (otoplasty)—Surgery of the ear where ears can be "pinned back" by reshaping the cartilage. Recovery time is about one week.
Chemical Peel—Controlled removal of the outer layer of skin with specific chemicals. Recovery time of one to three weeks.
What is a Facial Plastic Surgeon?
A facial plastic surgeon has spent five to six years in postgraduate surgical training. This includes
one year of training in general surgery and at least four additional years of specialty training in head
and neck surgery and facial plastic surgery. Concentrating on the complex anatomy, physiology,
pathology, biochemistry, and bacteriology of all the organs and structures of the head and neck
provides the facial plastic surgeon with a strong focus on the anatomical region being treated.
Appointments
718.250.8520
Location
Maynard Building, Suite 9E
Languages
Free interpreter services are available for many different languages.
Insurance
Most major insurance plans [17] are accepted.
ShareThis
Podiatric Surgery
Podiatry is a branch of Medicine devoted to the diagnosis, and treatment of disorders involving the foot, ankle and lower extremity. Our Doctors are Medical Specialist who are very well trained, with years of experience in dealing with such disorders and treatments. Our Patient population vary from Pediatric to Geriatric.
Podiatric surgeons treat various conditions on a daily basis, including but not limited to: Pediatric Congenital Deformities such as flatfeet and clubfeet. Structural Deformities such as Bunions, Hell spur, Digital Deformities. Trauma involving fractures of the Foot & Ankle. Diabetic Limb Salvage and Wound Care. Dermatology and Neuromuscular disease involving the Foot, Ankle and lower extremity.
With every condition we treat, we emphasize comfort and compassion, customizing our treatments to meet the needs of each individual patient.
Appointments
718.250.6995
Location
Maynard Building
Languages
English and Spanish. Free interpreter services are available for many other languages.
Insurance
Most major insurance plans [17] accepted.
ShareThis
Expect Less of Yourself!
Our weight loss surgery [80] specialists are passionate about keeping Brooklyn healthy. That's why we offer the latest surgical weight loss [80] options such as gastric bypass surgery [81] and laparoscopic gastric banding [82] for patients who do not respond to diet [83], lifestyle changes [84] and prescription weight loss medications [85].
Take a short online assessment [86] or get answers [87] to your surgical weight loss questions here. Click here [88] if you would like to contact the Weight Loss Center.
[86]
ShareThis
Contact the Weight Loss Center
The Weight Loss Center is located on the second floor of The Brooklyn Hosital Center's main campus: 121 DeKalb Avenue, Brooklyn, New York. Call us at 718.250.8920, send us an e-mail [92] or complete the form below.
ShareThis
Insurance
The following insurance plans are accepted by the Weight Loss Center. Please call 718.250.8920 for further information if you do not see your plan listed.
AETNA/US HEALTH
AFFINITY
AMERICHOICE
ATLANTIS
BC/BS
CIGNA
ELDER PLAN
EMPIRE PLAN
G.H.I.
G.H.I. HMO
GREATWEST
H.I.P.
HEALTHFIRST
HEALTHNET
LOCAL 1199
MAGNACARE
MEDICAID
MEDICARE
MULTIPLAN
NEIGHBORHOOD
NY HEALTH PLAN
OXFORD
PHCS
RAILROAD
UNITED HEALTHCARE
ShareThis
Meet The Weight Loss Center Team



Dr. Alan A. Saber
Chief, Bariatric and
Minimally Invasive Surgery
Dr. Alan A. Saber, MS. FACS, FASMBS, is a nationally and internationally recognized innovator in the field of bariatric and minimally invasive surgery. Previously Dr. Saber served as Director of Bariatric and Metabolic Surgery at University Hospitals Case Medical Center at Case Western Reserve University School of Medicine in Cleveland, Ohio. He was also Chair of the New Technique and New Technology video session at the Annual Clinical Congress of the American College of Surgery in Chicago.
Dr. Saber sits on the editorial boards of Surgical Techniques Development, Global Journal of Surgery, Obesity Surgery, and Bariatric Times, and his original research is published in preeminent peer-reviewed professional journals of his field. In addition to being a frequent national and international lecturer on bariatric surgery, Dr. Saber currently serves on numerous professional committees and is the recipient of many honors and awards.
Dr. Saber holds professional memberships in the Association of Surgical Education, European Association for Transluminal Surgery (EATS), American Hernia Society, Michigan Chapter-American College of Surgeons, American Society for Metabolic and Bariatric Surgery (ASMBS), American College of Surgeons (ACS), and the Society of American Gastrointestinal Endoscopic Surgeons.
---



Dr. Jun Levine
Attending Surgeon,
Weight Loss Center
Jun Levine, MD, is a skilled Weight Loss surgeon specializing in single incision laparoscopic surgery, gastric bypass, gastric band, gastric sleeve and gastrectomy. Board Certified in minimally invasive surgery (MIS), Dr. Levine is also an accomplished researcher, responsible for several publications, abstracts and presentations on minimally invasive bariatric surgery. She completed her surgical fellowship at St. Luke's Roosevelt Hospital Center in New York City.
---



Lacey LaBonte, MS, RD, CDN, CNSC
Registered Dietitian
Lacey LaBonte, MS, RD, CDN, CNSC, is a Registered Dietitian and Board Certified Nutrition Support Clinician with substantial experience caring for patients in a clinical bariatric (Weight Loss) setting. A graduate of Rush University's Masters of Science in Clinical Nutrition program, Ms. LaBonte is skilled in comprehensive nutrition assessment, diagnosis, planning, implementation and follow-up. Prior to joining The Brooklyn Hospital Center, Ms. LaBonte served as Clinical Nutritionist at Beth Israel Medical Center.
---




Kathy Baltovski, RN, BSN
Bariatric Coordinator
Kathy Baltovski, RN, BSN, is a Registered Nurse with substantial experience in Bariatric, OBGYN and Family Practice nursing. A professional nurse since 1978, Ms. Baltovski has specialized in preventive and well care, as well as acute and chronic care in a Medical Intensive Care Unit setting. As part of the clinical team, Ms. Baltovski provides patient care and education before and after surgery. She works very closely with the surgeons and other members of the team to help ensure each patient's successful weight loss journey.
---
ShareThis
Recovery
This page has information on recovery following Bariatric Surgery.
ShareThis
Surgical Support Groups
The Surgical Weight Loss Center offers multiple support groups for pre-operative and post-operative patients.
Suport Group Topics:
Behavior Modification
Plastic Surgery after weight loss
Long Term weight Gain
Managing Depression
Alcohol and the Bariatric patient
Protein Nutrition
HTN/Diabetes in post surgery patient
Fitness – Crunch Gym-Fitness Expert
Managing Cravings
Hair loss and Nutrient Deficiency
Health Seminar and Isotonics
Lap Band – Weight Loss/Adjustment Process
Lack of Sleep and its effect on Obesity
Protein Nutrition
Open discussion - Q&A session
Lap Band Journey Discussion – Allergan
Effects of Obesity on the Liver
Excess calorie intake and effect on longevity.
The Skinny on Fat
Space is limited, so please do not bring more than one support person with you to the meeting.
2012 Support Group Schedule
Please note that Weight Loss Support Group Meetings ire held on the last Thursday of each month from 6:00 pm to 7:30 pm, except when that Thursday falls on a holiday.
Venue: Dining Room: AT THE BACK OF THE CAFETERIA ON THE FIRST FLOOR.
JANUARY 26, 2012
FEBRUARY 23, 2012
MARCH 29, 2012
APRIL 26, 2012
MAY 31, 2012
JUNE 28, 2012
JULY 26, 2012
AUGUST 30, 2012
SEPTEMBER 27, 2012
OCTOBER 25, 2012
NOVEMBER 29, 2012
DECEMBER 20, 2012
ShareThis
Weight Loss Center Team
MEET THE STAFF
Stephen S. Carryl, MD – Dr. Stephen Carryl is a Board Certified surgeon with extensive experience in minimally invasive (Laparoscopic) and conventional bariatric surgery. Director of the Weight Loss Surgery Center at The Brooklyn Hospital Center, Dr. Carryl previously served as the hospital's Chairman of Surgery and Director of the General Surgical Residency program. He has also served at St. Mary's Hospital (Brooklyn, NY) where he was Associate Director of the Department of Surgery. Dr. Carryl is a Fellow of the New York Academy of Medicine and the American College of Surgeons. He is a Member of the American Society of Bariatric Surgeons and has received advanced training in Bariatrics from Mt. Sinai School of Medicine (New York, NY), Montefiore Hospital (Bronx, NY) and Viriginia Commonwealth University.
Grace E. Durant, RN, BSN – A RN since 1993, Ms. Duran is the Operational Director of the Weight Loss Surgery Center. She has extensive managerial, instructional and clinical experience in Bariatric, Family Practice and Ambulatory Care settings.
ShareThis
Weight Loss Surgery Center Patient Testimonials
Luisa Spadafino
Watch a YouTube video with Luisa! [96]
My road to health and wellbeing started when I entered a 12-step program for drug and alcohol addiction. As anyone who has gone through the program will tell you, the eighth step requires making a list of all the people you have harmed in your life. I thought about and realized addiction had been manifesting itself not just in drugs and alcohol but also in food. I was very young and hadn't yet gotten diabetes or heart disease, but I knew those and other diseases would come. At 350 pounds, I was already taking up two seats on the bus.
So I put myself at the top of my own list, having done so much harm to myself through my weight.
The ninth step in Recovery is to make amends to those you have harmed, and the only way to make amends to myself, I knew, was by getting outside help. Recognizing this led me to schedule an appointment at the Weight Loss Surgery Center at The Brooklyn Hospital Center.
I'm glad it did. The surgeon and his entire team were extremely nice and they always kept me informed. We discussed my surgical and non-surgical options and together decided on minimally invasive gastric bypass surgery. Now I weigh 180 pounds, and I know I'll keep losing even more weight if I continue to work hard. Bariatric surgery can help you lose a great deal of weight, and if a good diet and exercise will help you lose even more.
---
Edwin Medina
I had a lot of good reasons to lose weight, but wanting to be healthier for my kids was at the top of the list. Prior to getting a lapband at The Brooklyn Hospital Center I had everything from high blood pressure and high cholesterol to sleep apnea. Because of the sleep apnea, every night I slept wearing a mask that covered my mouth and nose. It fed me oxygen automatically when I needed it throughout the night. The mask was uncomfortable, partly because you can't move around too much once it's on. I knew I didn't want to spend the rest of my life this way.
Neither did I want to spend the rest of my life too tired to keep up with my kids. At 270 pounds, I often had to stop for breaks all the time, not just when playing outside but even during day-to-day activities like shopping at the mall.
But then I had the lapband procedure and everything changed. In just the two weeks I lost fifteen pounds and was able to quit my blood pressure medication. In the first year I lost almost 100 pounds and my sleep apnea went away. I put away the respiratory ventilator mask for good.
The weight is still coming off, thanks to the lapband and my own hard work exercising and watching my diet. The best part: now I have so much energy my kids have to keep up with me instead of the other way around.
---
Jennifer Williams
Getting a lap band procedure at the Weight Loss Surgery Center was one of the best decisions I ever made in my life. My biggest challenge before the procedure was a lack of mobility. At 280 pounds I just couldn't get around very well. Getting my kids dressed and ready for school was exhausting. Even driving to work was a problem. My legs would tighten up after a twenty minute commute to work. They felt so fatigued, as if I had finished running a marathon.
Getting fitted for a lap band at The Brooklyn Hospital Center was a wonderful experience. My surgeon and all the nurses and staff were compassionate and helpful. Two years later, I still feel comfortable calling the Weight Loss Surgery Center any time when I have a question or need advice.
I've lost over 60 pounds and kept it off, which is something considering how hard I had tried through years of diet and exercise. Losing those pounds has given me the energy and mobility I need—for myself and my kids—and I'm able to shop for great clothes now! There are too few choices out there for a size 24, but a size 14 can pick so many different styles. In that and so many other ways, a whole new world has opened up for me.
ShareThis
Urology
The Urology Department diagnoses and treats all problems involving the male and female urinary tracts, as well as the male reproductive organs in both adults and pediatric patients. We provide care throughout the life cycle, from newborns to the elderly.
All types of genitourinary cancer as well as nonmalignant tumors of the urinary tract and male reproductive system are evaluated and treated—prostate, bladder, kidneys and testes. Our team provides a highly skilled diagnostic and treatment service for patients of all ages who have voiding dysfunctions. We also diagnosis and treat urinary calculus.
We currently utilize state-of-the-art equipment to treat stone disease as well as lasers for treatment of BPH.
Appointments
Call 718.250.6880
Fax 718.250.8483
Location
Maynard Building, 6th Floor
Languages
Free interpreter services are available for many different languages.
Insurance*
1199 REGULAR/MEMBERS CHOICE
AETNA
AMERICHOICE
ANTHEM HEALTH
ATLANTIS HEALTH PLAN
BLUE CROSS/BLUE SHIELD
BLUE CHOICE (HMO/Prestige)
CIGNA HEALTH CARE
EMPIRE
FIDELIS
GHI
HEALTHFIRST
HEALTHNET
HIP (from HIP referral)
HORIZON
MAGNACARE
MEDICAID
MEDICARE
MULTIPLAN
NYL CARE
NEW YORK GOVERNMENT
NEW YORK COMMUNITY HEALTH
OXFORD All Plans
UNITED HEALTHCARE
United Healthcare "Empire Plan"
* Please call if you do not see your insurance listed.
ShareThis
Meet The Physicians
We are composed of Board certified, well-respected urologists who specialize in a wide range of urologic diseases.
DHANAN ETWARU, MD
Dr. Etwaru is the acting chairman of the Urology Department at The Brooklyn Hospital Center and chief of urology at the Woodhull Medical Center and is Assistant Clinical Professor of Urology at SUNY Downstate Medical School. He is a graduate of Hunter College and went to medical school at SUNY-Stonybrook Medical Center. Prior to his Urological training he completed an internal medicine residency program at Winthrop University Hospital. He obtained his general surgical training and urological training at the SUNY-Downstate Medical Center and joined Brooklyn Hospital in 1995. He is currently board certified in both Internal Medicine and Urology. Dr. Etwaru has a particular interest in treatment of female voiding dysfunction, incontinence and minimally invasive treatments of kidney stones.
ALEX LIPYANSKY, MD
Dr. Lipyansky joined The Brooklyn Hospital in 2007. He graduated Mount Sinai School of Medicine and did his residency training at SUNY Downstate. Dr Lipyansky's area of interest includes laprascopic surgery, cryosyrgery for prostate cancer and minimally invasive treatment of benign prostatic enlargement.
ERROL MALLET, MD
Dr. Mallett is currently director of urology of the Central Brooklyn Medical Group and maintains a thriving private practice with Plaza Urological Associates in Brooklyn. He was formerly head of infertility at the Long Island Jewish Medical Center and assistant professor of urology at Albert Einstein College of medicine. Dr. Mallett is board certified in Urology, is a fellow of the American College of Surgeons (ACS) and the American Society of Reproductive Medicine (ASRM). Dr. Mallett obtained his medical degree from the University of Connecticut School of Medicine and did his residency training in general surgery and urological surgery at the Albert Einstein College of Medicine and Montefiore Hospital Medical center in New York City. He had further training in microsurgery and male infertility at the Southern Illinois School of medicine in Chicago. His particular interest is in treating male infertility and brachytherapy for prostate cancer. Additionally, he maintains an active interest in general men's health issues.
SAPAN POLEPALLE, MD
DAVID SUSSMAN, MD
ARNOLD TEO, MD
ShareThis
Vascular Surgery
The Vascular Surgery Department offers the Brooklyn community numerous comprehensive clinical and surgical services that support the health of arteries and veins. Some of the procedures we provide are:
- Treatment of peripheral vascular disease [102]
- Chronic wound care
- Stroke prevention [103]
- Vein surgery
- Endovascular procedures
Vascular Diagnostic Laboratory
Accredited by the Inter-Societal Commission for the Accreditation of Vascular Laboratories, the Hospital Center's Vascular Lab helps our specialists make precise determinations of blood flow to the extremities, which in turn provides a basis for further interventions. We perform over 3,000 tests a year at the lab including:
- Carotid duplex [104] (see image below)
- Venous duplex
- Visceral doppler
- Vein mapping
- Pulse volume recordings and arterial Doppler studies
- Graft surveillance studies
Carotid Duplex
Carotid duplex is an ultrasound procedure performed to assess blood flow through the carotid artery to the brain. High-frequency sound waves are directed from a hand-held transducer probe to the area. These waves "echo" off the arterial structures and produce a 2-dimensional image on a monitor, which will make obstructions or narrowing of the arteries visible.
Appointments
718.250.8586
Location
Maynard Building, 5th Floor
The Vascular Laboratory
Main Hospital, 5th Floor
Vascular Lab Hours
Mon - Fri 7 am - 7 pm
Saturday 8 am - noon
Languages
Free interpreter services are available for many different languages.
Insurance
Most major insurance plans [17] are accepted.
ShareThis