The Childbirth Center
Welcome to the Childbirth Center, home to some of the most qualified and experienced obstetricians in Brooklyn. More than 3,700 babies are delivered here every year, more than any other local hospital.
We have the medical staff, services and equipment you need for a perfect delivery experience:
Ten state-of-the-art labor and delivery suites. All are large, tastefully decorated and equipped with the latest technology.
Birthing rooms quickly convert into delivery rooms.
Educational classes
The Brooklyn Hospital Center's Obstetrical Services and the Perinatal Diagnostic Service [1], which offers specialized care for high risk pregnancies, are regional leaders in maternity care.
Referrals are accepted from other doctors and hospitals throughout the borough.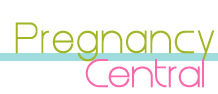 [2]
Contact
Call 718.250.8400 for an appointment or to arrange a tour of the Childbirth Center.
Free language services can be provided as needed.
ShareThis
Links:
[1] http://www.tbh.org/healthcare-services/perinatal-diagnostic-center
[2] http://tbh.adam.com/content.aspx?productId=14&pid=14&gid=000002
[3] http://www.tbh.org/healthcare-services/birthing-centerlabor-and-delivery