Brooklyn is a world-renown youthful, diverse and exciting haven for cutting-edge art, design, fashion and ideas, as well as a thriving hub for tech, creative and start-up firms. Here, street art by Alan Aine.
---
We are committed to resident well-being and we have active resident wellness programs and social opportunities both in individual departments and throughout the hospital. Programs also include Scholars Day and resident retreats.
The hospital is located in Fort Greene, bordering Downtown Brooklyn, one of the most culturally and ethnically diverse areas in Brooklyn and one of the fastest developing parts of New York City. Our location allows us to draw from a large patient population with a wide variety of illnesses.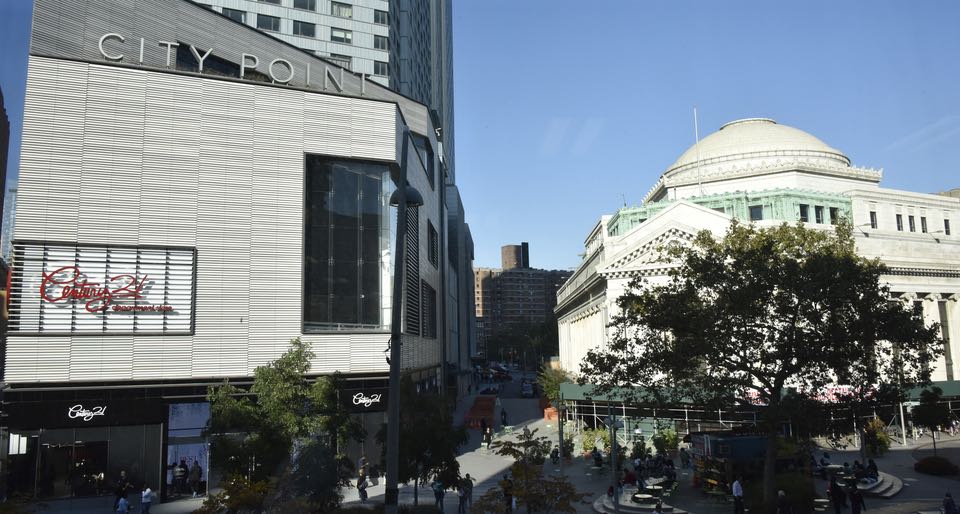 Steps away from the hospital, City Point houses the popular DeKalb Market Hall, a foodie paradise, as well as Target, Trader Joe's, Century 21, and a movie theater.
---
Finally, our beautiful, historic brownstone neighborhood also provides a dynamic living experience, steps from major public transportation hubs, restaurants, shops, and iconic institutions such as Fort Greene Park, City Point, Barclays Center, Brooklyn Academy of Music, Brooklyn Museum of Art, Brooklyn Botanic Garden, the Brooklyn Promenade, the Brooklyn Bridge Park and Prospect Park. And, Manhattan is a short subway ride away.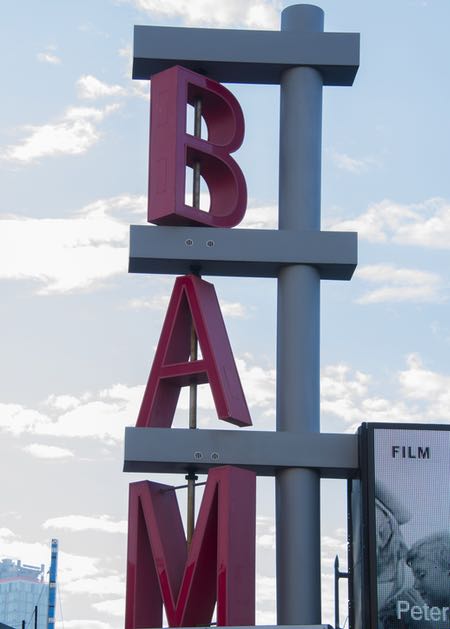 The Brooklyn Academy of Music, or BAM, is a short walk away from the hospital. For more than 150 years, BAM has been home for adventurous artists, audiences and ideas with world-renowned programming in theater, dance, music opera, film and much more.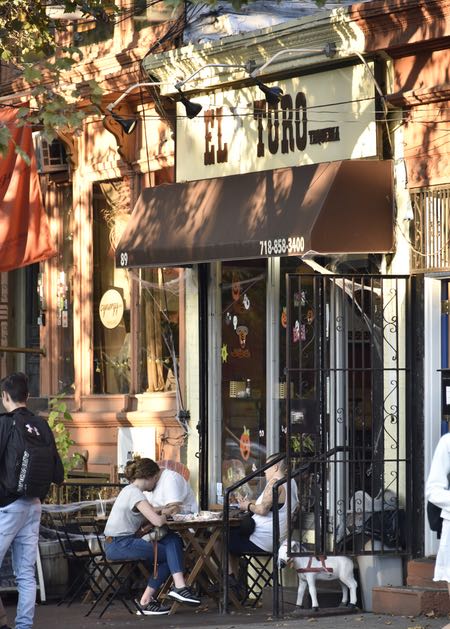 TBHC is located in the beautiful brownstone neighborhood of Fort Greene, Brooklyn, home to many lovely cafes, restaurants and shops.
---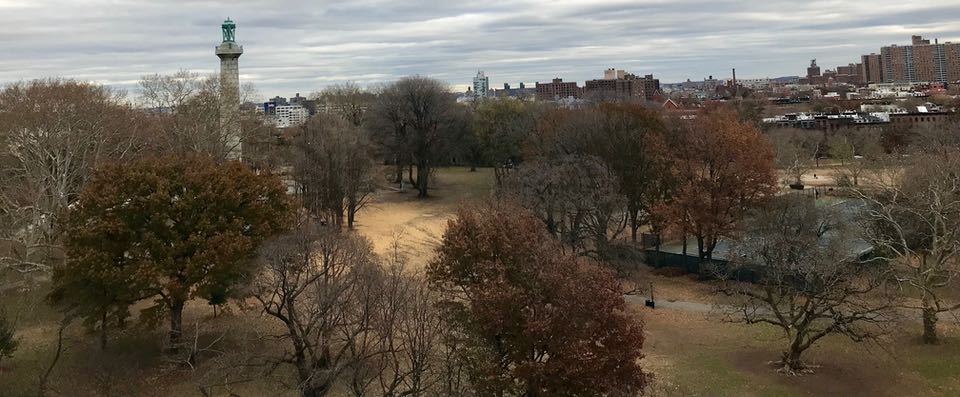 TBHC's next-door neighbor is Fort Greene Park (seen here from the top of the hospital!). First designated a park by the City of Brooklyn in 1847 at the urging of Walt Whitman, and designed by Frederick Law Olmsted and Calvert Vaux in 1867, Fort Greene Park is one of the most storied neighborhood parks in America.
---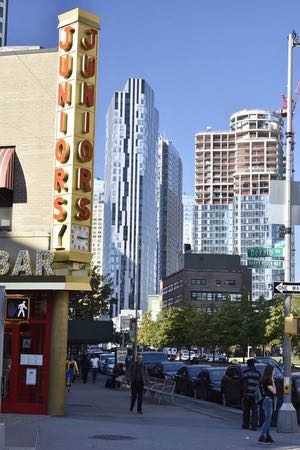 Juniors has been serving the best New York cheesecake since 1950, not to mention amazing deli food.